Premier Pressure Washing Company in Beacon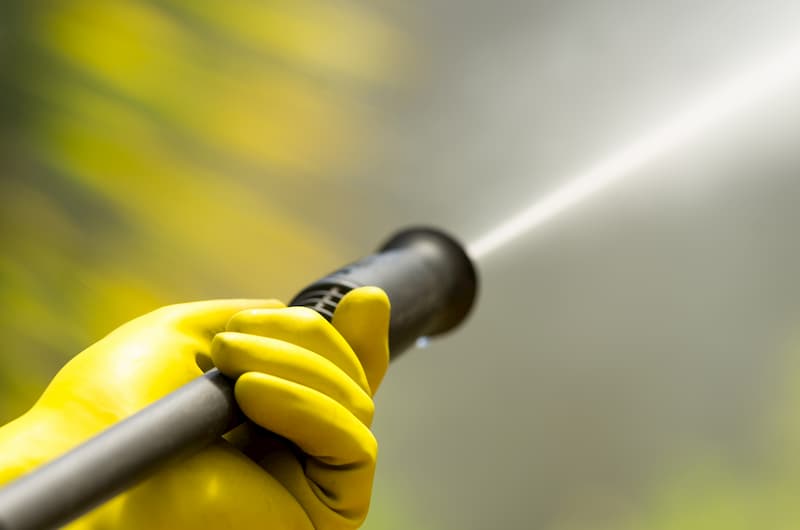 For all of your pressure washing needs, trust us here at S&S Cleaning to provide the best service for your residential or commercial property in Beacon. Our local small business is the most reliable choice for you to trust your professional cleaning needs to because we're personally invested in helping Beacon to thrive. With detail-oriented and thorough cleaning practices that utilize the best equipment, cleaning solutions, and methods for the materials that construct each element of your property, we get the job done correctly and completely at every appointment.
We're the premier roof cleaning service for all of Beacon. Trust our experienced professionals with your prized residential or commercial property in Beacon, and know that what you own is in dependable and capable hands. Join our loyal customer following today when you schedule your appointment with us by calling 845-405-6768.
The Best Driveway Washing Service for Beacon
We offer the best driveway washing service for homes and businesses in Beacon. Rejuvenate your concrete with our premier pressure washing service, removing years of wear and tear, water and sun damage, and unsightly set-in stains. Our driveway cleaning service makes your pavement look as though it was just recently paved.
In addition to offering stunning curb appeal, this service also enhances the safety conditions of your driveway. We eliminate all slippery substances that could potentially reduce the traction of your tires. Take care of your property and the vehicles that visit by maintaining high-quality safety standards with this service on a semi-annual routine basis.
The Most Reliable Roof Cleaning Service in Beacon
Roof cleaning is one of the most important services that we offer when it comes to preserving the structural integrity of your home or business building in Beacon. Pressure washing should be trusted to experienced professionals in order to make sure that you're not causing any damage to your roof but rather fortifying the materials that construct it. Our roof cleaning service is the most reliable choice for your recommended semi-annual routine maintenance appointments that will alleviate the risk of expensive and potentially dangerous damages occurring to your roof and, consequentially, affecting the rest of your property.
We remove all extraneous substances from your rooftop in Beacon in order to keep it functioning in top shape. These usually include pollutants, contaminants, allergens, mold, mildew, dirt, grime, slippery substances, organic matter, and pest habitats. For a complete, detailed, and thorough roof cleaning service that makes your curb appeal truly shine, call us today to schedule your appointment with us at 845-405-6768.
Reviews & Testimonials on S&S Cleaning in Beacon, NY
There are currently no reviews or testimonials, check back soon!
Get the Job Done Right!
Get a Free Estimate from a Beacon Pressure Washer Today!