Driveway Cleaning To Keep Your Beacon Parking Areas Clean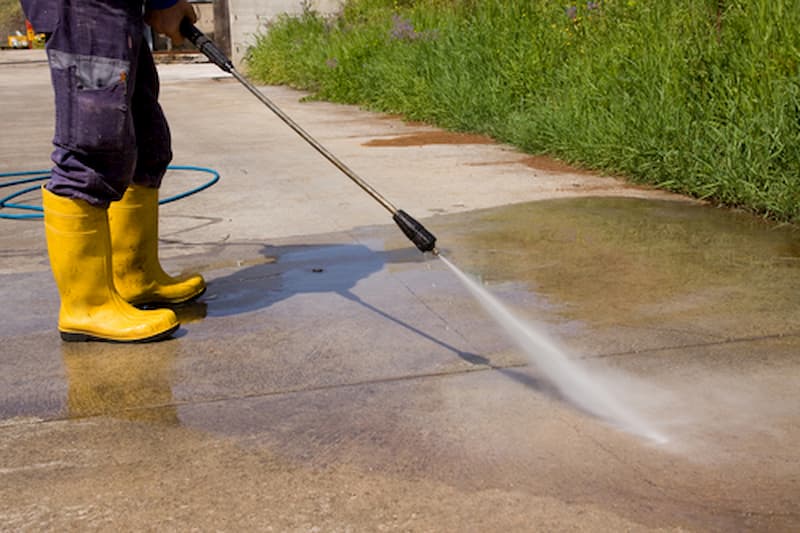 For all of your driveway cleaning needs in Beacon, trust us here at S&S Cleaning for the best service available in the area. Our experienced professionals will leave your driveway spotless, safe to park on, and looking good as new! Our reliable service is the best choice for Beacon residents when choosing a driveway cleaning service.
There's no better driveway cleaning service for Beacon residences than what we offer here at S&S Cleaning. We're a local small business that cares about the safety standards of your driveway and parking pad, so we'll clean yours as if it was our own. Maintain sparkling curb appeal and the health of your tires by employing our driveway cleaning service today by scheduling your semi-annual routine maintenance appointment when you call us at 845-405-6768.
Parking Pad Washing
When it comes to the safety standards of your parking pad, slippery surfaces are no match for our elite driveway cleaning service. Our driveway cleaning and parking pad cleaning services maintain the best traction for your tires by eliminating slippery surfaces completely. When you need a completely cleaned parking pad or any service pressure washing for Beacon, S&S Cleaning will get the job done right every time.
We remove all extraneous substances that could be potentially hazardous to the operability of your vehicle in their entirety. These typically include organic waste, dirt, grime, mold, mildew, and other slippery substances. For the best way to maintain the health of your vehicle and your property simultaneously, call to schedule an appointment for our driveway cleaning service today at 845-405-6768!
Putting Safety First
Our driveway cleaning service and other outdoor pressure washing services that remove slippery substances from your horizontal surfaces enrich your safety standards and protect you and your family from potentially harmful circumstances. Our driveway cleaning, paver & concrete cleaning, and sidewalk washing services, in particular, protect you from the risk of slip-and-fall injuries. When you take advantage of these services, you're putting safety first for you and your family.
As a local small business, we do everything in our power to help our community thrive. Preserving the safety conditions of your home is important to us because it helps us to protect those that live in the community we love. Help us on our mission to make Beacon and its surrounding areas as safe as they can be by trusting us to provide the best possible pressure washing service around, rooted in the motivation to do what's best for you and the rest of our neighbors.
Get the Job Done Right!
Get a Free Estimate from a Beacon Pressure Washer Today!