Beacon Commercial Pressure Washing: Windows, Roofs, & More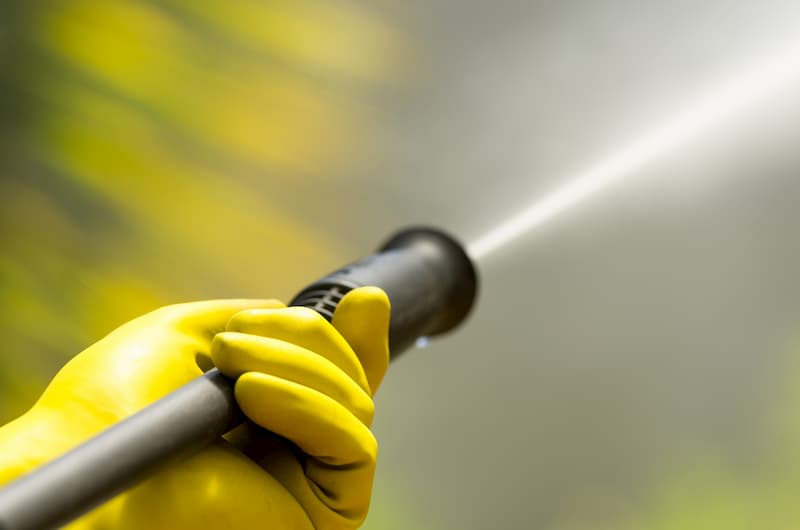 For the best commercial pressure washing service in Beacon, trust S&S Cleaning to keep you looking your best. Our local small business is personally invested in your success because we care about Beacon and its surrounding areas. We care about your ability to thrive, and that shows in every aspect of the work that we do professionally pressure washing your business.
For all of your commercial pressure washing needs for your commercial property in Beacon, trust S&S Cleaning!
---
Commercial Pressure Washing
When you look your best, it shows your customers that you care about maintaining high-quality health and safety standards, as well as providing them with the best presentation and customer experience that's possible. Put your best foot forward by taking advantage of our commercial pressure washing service, attracting new customers, and making your regulars feel like they're well taken care of by a responsible and reputably clean company. We're proud to be the best choice for pressure washing for Beacon, keeping your commercial property at its cleanest. Preserve the structural integrity of your commercial property while maintaining spotless curb appeal by scheduling an appointment with us today by calling 845-405-6768.
Commercial Window Cleaning
Let your customers view you through stunningly clean windows when you take advantage of our window cleaning service as part of our elite commercial pressure washing services offered by our company. Window cleaning is one of the best ways to make your curb appeal truly shine. Attract new customers to the interior of your store by allowing us to treat them with expert pressure washing techniques. Show your returning clients that you're a detail-oriented and health-conscious company by keeping up with your clean appearance with semi-annual routine maintenance appointments with S&S Cleaning.
Commercial Roof Treatments
One of the most vitally important parts of routine maintenance for your commercial property is semi-annual routine maintenance roof treatments. Preserve the structural integrity of your rooftop materials by keeping them professionally cleaned with our service. Avoid potentially hazardous and expensive damages to your roof and consequentially the rest of your commercial building by scheduling and keeping our routine maintenance appointments, doing what's best for your business both now and in the future. Of all our commercial pressure washing services, roof treatments are the most beneficial and highly recommended because of their effect on the longevity of your roof and of your business.
Commercial Building
Our commercial building washing service keeps you looking your best. Immediately remove old set-in stains, water and sun damage, paint, graffiti, and any other unsightly substances from your building, elevating your curb appeal and heightening your health and safety standards. Your customers and employees will appreciate your attention to detail when you keep up with your semi-annual routine maintenance commercial pressure washing appointments with us. This is an excellent way to show the level of care you're willing to provide for your loyal customers and workers.
Get the Job Done Right!
Get a Free Estimate from a Beacon Pressure Washer Today!