S&S Cleaning Is Newburgh's Top-Rated Pressure Washing Services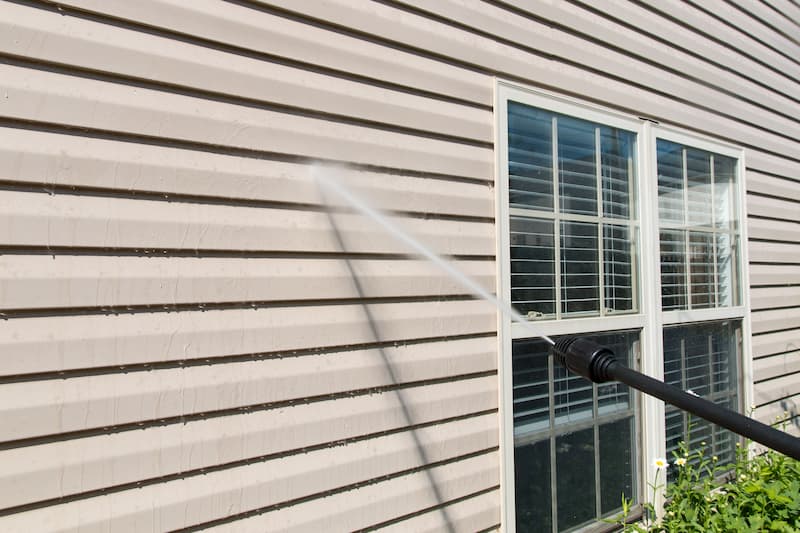 For an unbeatable pressure washing service for your home or business in Newburgh, trust us here at S&S Cleaning. We're a local small business with experienced professionals who know how to get the job done right every time. We're dedicated to the rejuvenation and beautification of our community, and put those who live and work in Newburgh first with our customer-centered approach to our exceptional work.
When you need pressure washing done correctly and completely in Newburgh, trust our local small business here at S&S Cleaning. We take a detail-oriented approach to our pressure washing services, tailoring our methods, equipment, and cleaning solutions to accommodate the materials that construct your unique property. We always do what's best for your residential or commercial property in Newburgh, and clean it as if it was our own.
The Best Driveway Washing Service in Newburgh
For all of your driveway cleaning needs in Newburgh, S&S Cleaning is here to help. Our premier pressure washing company rejuvenates your pavement by removing set-in stains, extraneous substances, and noticeable water and sun damage from your concrete. Make sure your property greets your guests with stunning curb appeal from the moment their car reaches you by taking advantage of this excellent service.
In addition to the aesthetic appeal that our driveway washing service provides, health and safety standards are heightened dramatically after we professionally clean your driveway. Slippery substances can be hazardous and negatively affect the traction of your tires or the tires of the vehicles used by your guests, employees, or customers. Maintain high-quality health and safety standards while effectively avoiding loss of tire traction by enlisting our driveway washing service on a semi-annual routine basis.
Newburgh's Premier Roof Cleaning Company
Our roof cleaning service yields unmatched results due to our considerate and effective soft washing process. The roof of your home or business in Newburgh is in capable hands when you trust our experienced professionals here at S&S Cleaning. Call to schedule your semi-annual routine maintenance roof treatment with us today at 845-405-6768!
There are a wealth of benefits rendered from our elite roof cleaning service. Protect and preserve your rooftop in Newburgh by stopping extraneous substances before they get the chance to accumulate and cause costly and hazardous damage to your roof and property. We remove all mold, mildew, dirt, grime, pollutants, allergens, contaminants, pest habitats, and organic waste from your rooftop, keeping it in the best shape that it can possibly be.
Reviews & Testimonials on S&S Cleaning in Newburgh, NY
There are currently no reviews or testimonials, check back soon!
Get the Job Done Right!
Get a Free Estimate from a Beacon Pressure Washer Today!