S&S Cleaning: Johnson's Top Choice For Pressure Washing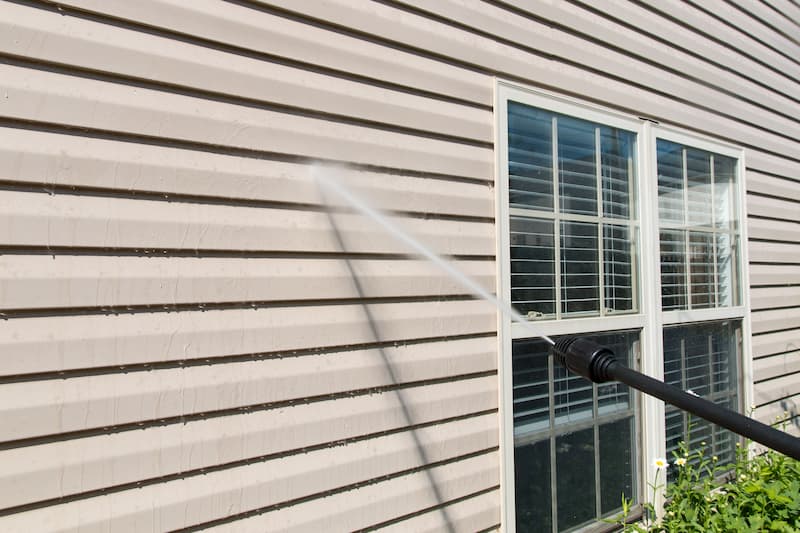 Are you looking for professional pressure washing in Johnson? S&S Cleaning offers premier pressure washing throughout the area, ensuring you're getting the best cleaning option for all your residential and commercial properties. For the best pressure washing in Johnson, our professionals are here to help.
Pressure washing is an important part of your residential and commercial maintenance projects. No matter what cleaning project you're thinking of completing, pressure washing can help. Not only is pressure washing great for cleaning away stubborn stains, but it is also perfect for all your larger surface cleaning needs. Because pressure washing utilizes high-powered water spray to clean away dirt and grime, it is a great way to clean larger areas in shorter periods of time without sacrificing thoroughness. Pressure washing is a great way to keep your surfaces clean without breaking the bank or running up the clock.
Driveway Washing To Get Healthier Pavement In Johnson
Driveway washing is an important and effective part of maintaining your Johnson home's beauty and value. After all, your driveway is sure to become blemished by numerous unsightly stains and spills over the course of time. While you can't do much to prevent these stains, you can have them quickly and thoroughly removed with professional driveway washing. Our services can eliminate even the toughest stains from your concrete driveway, such as:
Oil stains
Algae and mold
Rust
Hard water stains
Bird droppings
Paint
Call up the professionals at S&S Cleaning today to schedule an appointment for your next driveway washing. We proudly provide reliable pressure washing for Johnson that will ensure your property will look its very best at all times. We're also happy to provide free estimates for all the work we do, so give us a call today to get a quote for your next driveway washing.
Using Soft Wash Techniques For Roof Cleaning & More In Johnson
The pressure washing experts at S&S Cleaning know that not all cleaning projects are suited for high-pressure spray. Because of this, we offer professional soft washing along with our pressure washing to ensure you're getting the best service possible.
Soft washing is a great way to go about cleaning your more fragile surfaces such as shingles, siding, and softwoods. Our soft washing services include:
House washing
Roof cleaning
Because soft washing uses a lower water spray of 40-80 PSI, we utilize eco-friendly, biodegradable chemicals to break down mold, mildew, and bacteria before applying water to your outdoor surfaces. These chemical cleaners are perfect for getting into the small spaces between your shingles and siding to break down any mold or mildew that found its way deeper into your surfaces. Once these chemicals have a chance to work, we wash them away with a water-bleach mixture that doesn't just clean your outdoor surfaces, but also sanitizes them, leaving behind a perfect clean.
Reviews & Testimonials on S&S Cleaning in Johnson, NY
There are currently no reviews or testimonials, check back soon!
Get the Job Done Right!
Get a Free Estimate from a Beacon Pressure Washer Today!