Top-Rated Pressure Washing Services For Slate Hill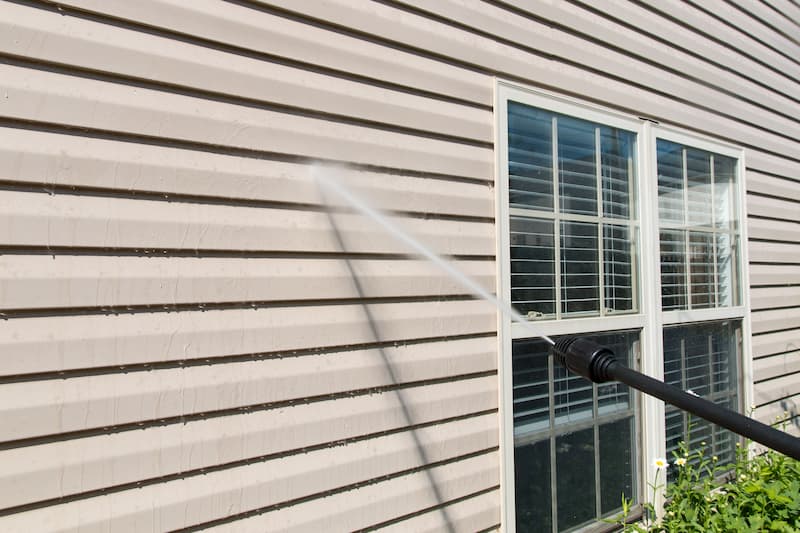 When your home or business in Slate Hill is looking rather lackluster, S&S Cleaning can give your exterior surfaces a fresh shine with pressure washing that will bring your outdoor spaces back to life. We specialize in exterior cleaning and our pressure and soft washing services will protect your fine finishes and custom fixtures, leaving them with a remarkable radiance. We are the preferred pressure washing service for Slate Hill and the surrounding areas, offering a full line of residential and commercial pressure washing services, including:
House washing
Gutter cleaning
Roof treatments
And more!
When your home could use a little more shine, the team to call is S&S Cleaning. We are dedicated to your satisfaction and restoring the beauty of your home, so contact us today to enjoy the many benefits of pressure washing from the experts.
Slate Hill Loves Our Reliable Driveway Washing
If you're looking for professional driveway cleaning in Slate Hill, S&S Cleaning is here to make sure you get your driveway cleaned the right way. Pressure washing is the best way to keep your outdoor surfaces clean and maintained, including your hardscape surfaces like driveways and sidewalks. By utilizing high-pressure sprays, pressure washing gets these surfaces clean and clear by getting into all of the minuscule nooks and crannies that dirt and grime seep into. By utilizing pressure washing for your driveway washing needs, you're ensuring you're getting the best clean for your time.
The pressure washing experts on our staff know the correct water pressure and spray tips to use to get the results you're looking for. Whether you're looking for a single driveway washing or to get all your outdoor installations cleaned, S&S Cleaning is guaranteed to provide the best prices. We assess each project individually to ensure you're getting the best pressure washing services for your property's unique needs.
Safe & Gentle Roof Cleaning For Slate Hill
If you're looking for the most effective roof cleaning services in the Slate Hill area, our pros at S&S Cleaning have got you covered! Our perfected soft washing technique is the best approach to roof cleaning without causing any damage to your roof's tiles and shingles.
As opposed to our more aggressive pressure washing services, soft washing is a low-pressure approach for cleaning delicate exterior surfaces such as roofs. Our unique blend of detergents will seep underneath your roof's tiles and shingles, effectively dissolving all algae, bacteria, and other grime without causing any damage to your roof's surface. Our soft wash roof cleaning package comes complete with:
Free consultation to discuss your roof cleaning needs
Exterior wall, door, and outlet protection to prevent incidental damage to your home
A complete safe sweep of heavy debris prior to washing
Wastewater reclaiming according to EPA laws and guidelines
The finest soft washing services on the market by our trusted professionals
Reviews & Testimonials on S&S Cleaning in Slate Hill, NY
There are currently no reviews or testimonials, check back soon!
Get the Job Done Right!
Get a Free Estimate from a Beacon Pressure Washer Today!