Best Pressure Washing Specialists Serving Unionville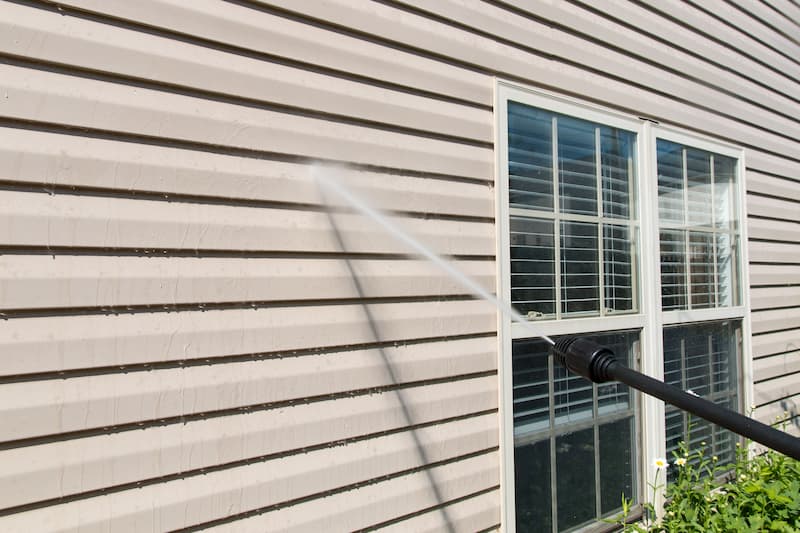 If you need a Unionville pressure washing contractor with the knowledge, skill, and experience necessary to help you clean every portion of your property, it's time to call S&S Cleaning. Through our time-tested techniques, our exterior cleaning pros can revitalize the look of your home in just one afternoon. With our help, you and your family will once again be able to enjoy the beauty of your home to the utmost. Our pros take their work seriously and are proud that so many residents in Unionville have trusted us with their exterior cleaning needs. When you hire our team, we promise to perform our services as if we perform them on our own homes. In this way, we can guarantee the best possible results!
Meeting Driveway Washing Needs In Unionville
A clean driveway can be a basketball court, a skateboard run, and lots of other things besides just a nice place to park. Regardless of what you use it for, keeping your driveway fresh has its challenges. Instead of buying equipment, cleaners, and safety gear, call S&S Cleaning for reliable pressure washing you can trust. Our driveway washing can wash all types of driveways, including:
Exposed aggregate concrete: Rid your exposed aggregate driveway of stains and harmful organic growth.
Brick driveways: Restore the classic look of your brick driveway with our expert driveway cleaning. We'll wash the mortar and surfaces to perfection.
Cobblestone driveways: Cobblestones and other paver driveways will look amazing after we're finished. Yearly washing will keep yours in top shape for a long time.
And of course, we also clean regular concrete driveways, too. No matter if it's been years since your driveway has been cleaned or you just need a light touch-up, call Unionville's top-rated pressure washing team for the best driveway washing.
Unionville's Provider Of Exceptional Roof Cleaning
A year of exposure to rain, sunlight, and other often damaging elements can leave your roof looking very far from its best. Fortunately, you can restore the look of your Unionville home's roof in no time with a professional roof cleaning from S&S Cleaning.
It's important that you stay regular with roof cleaning services to ensure it looks great and stands strong at all times of the year. By having a professional roof cleaning done by a pro at least once a year, you'll be able to:
Remove harmful damages and extend your roof's service life
Prevent the need for costly unexpected repairs
Maintain your curb appeal and even property value
Wash away mold and algae growths that could affect your health
When you're ready to get your roof cleaned up, look to the pros at S&S Cleaning to handle the work. Our experienced pressure washing experts provide quick work and quality results that will have your roof looking like new. Give our gallery a look to see examples of just why we're the roof cleaning company in Unionville you can trust!
Reviews & Testimonials on S&S Cleaning in Unionville, NY
There are currently no reviews or testimonials, check back soon!
Get the Job Done Right!
Get a Free Estimate from a Beacon Pressure Washer Today!