Your Local Pressure Washing Professional in Westtown, NY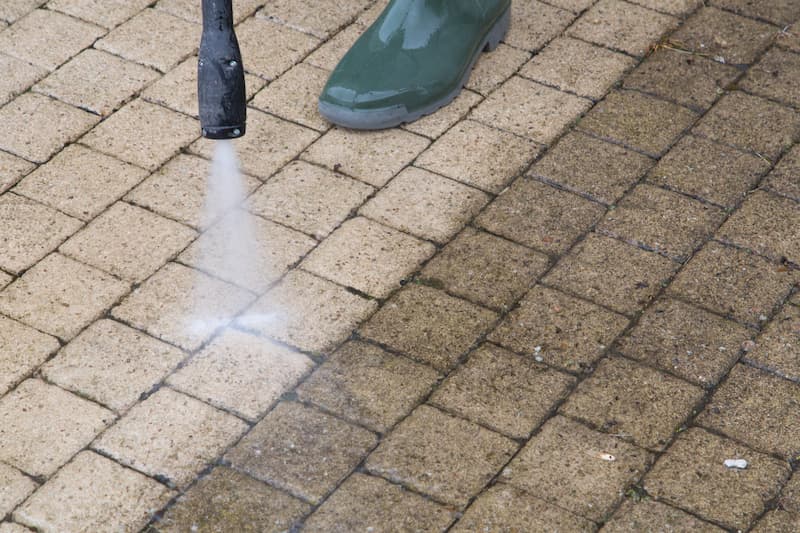 Whether you have rental properties in Westtown, a commercial building, or a house, you can count on our pressure washing specialists for all your exterior cleaning needs. What makes us different than others is our commitment to using advanced, modern cleaning techniques. It doesn't hurt that we treat our customers right too.
Our technicians offer superior pressure washing service to local home and business owners. The methods we use are safe for roof cleaning, sidewalk cleaning, siding cleaning, deck cleaning, and more. Don't put these assets in inexperienced hands, call our Westtown roof cleaning experts today instead.
Superior Professional Services
Longest Lasting Results
Free Competitive Estimates
Friendly Customer Service
Pressure Washing You Can Trust For Your Home
Did you know that a pressure washing machine can blast the most durable paint off a surface? Full power pressure washing is the wrong technique to use for roof cleaning or any other surface. Even your concrete sidewalks, one of the most resilient surfaces, can easily get damaged by the wrong cleaning methods.
Our Westtown technicians will only clean with safe methods for every surface. Softwashing lasts longer and can remove any deep-down stain safely. Don't risk your home or commercial building materials by hiring a company that blasts through these surfaces. Let our technicians take care of your exterior cleaning today.
Roof Cleaning and More
Our Westtown roof cleaning professionals only use industry-grade cleaning solutions for all types of roofing materials. The formula lifts the dark stains completely to renew the original color of your roof, and it protects your shingles from algae and other problems. That's one the biggest reason why our roof cleaning service lasts the longest.
When we finish with your roof cleaning, you won't recognize your roof! It's going to brighten to the original shingle color. You'll be amazed at the difference our technicians will make to the curb appeal of your home. Who knew your roof could look so amazing again!
Reviews & Testimonials on S&S Cleaning in Westtown, NY
There are currently no reviews or testimonials, check back soon!
Get the Job Done Right!
Get a Free Estimate from a Beacon Pressure Washer Today!