Gentle Cleaning For Brick & Stone Paver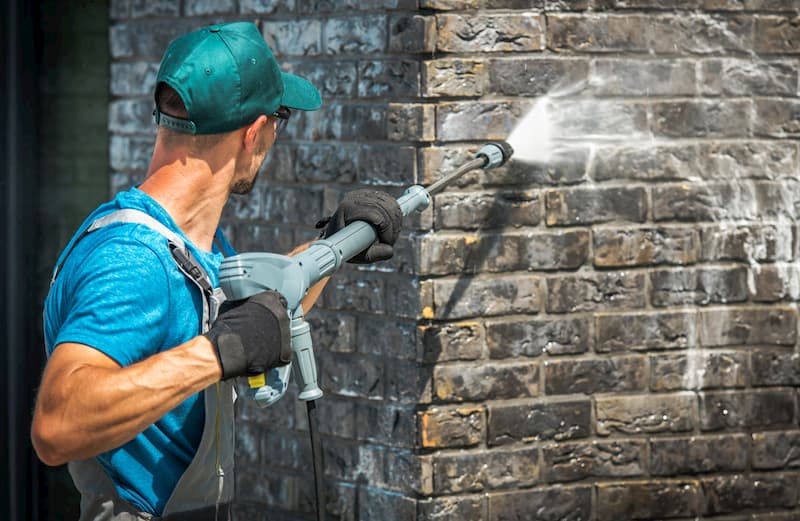 Call to schedule an appointment for our premier brick & stone paver soft washing service today at 845-405-6768! Here at S&S Cleaning, we do the job correctly, making no alterations to the condition of your property other than a complete and harmless clean. Our gentle approach to cleaning your brick & stone paver actually helps to fortify the structural integrity of your brick & stone, increasing and preserving the longevity of your beautiful paver.
Our Gentle Approach
When it comes to cleaning brick & stone paver, a gentle approach needs to be taken for a variety of reasons. Most of these come down to the fact that if brick & stone paver is cleaned in the wrong fashion, with the wrong methods, equipment, cleaning solutions, or combination thereof, irreparable damages are caused to the brick & stone. While this gives the presentation and aesthetic impression of cleanliness, the truth is that the outer layers of the materials have been blasted away and, in time, will need to be completely replaced because of it.
We use soft washing practices to clean your brick & stone paver as part of our premier paver & concrete cleaning service. This is a combination of low-pressure water streams from high-end equipment, gentle cleaning solutions, and detail-oriented work by our experienced professionals. Due to these factors, we ensure that no harm is ever caused by our professional cleaning services to the structural integrity of the materials that construct your brick or stone paver.
These careful and considerate methods allow us to clean every nook and cranny of your brick & stone paver, removing all dirt, grime, mold, mildew, organic matter, pest habitats, pollutants, allergens, contaminants, and slippery substances in their entirety. This heightens your health and safety standards to a level of quality that can't be beaten, effectively protecting your family, employees, or customers from respiratory and slip-and-fall injuries. Keep your property at peak performance by taking advantage of our elite brick & stone paver service today by calling us at 845-405-6768.
Revealing the Beauty of Brick & Stone
Brick & stone pavers are naturally beautiful and are meant to add aesthetic value to the curb appeal of your home or business. Our soft washing methods bring your brick & stone back to life, revealing their inherent beauty. Create curb appeal that functions as it was always meant to by being a breathtaking icon in your community by taking advantage of our premier pressure washing services today!
Get the Job Done Right!
Get a Free Estimate from a Beacon Pressure Washer Today!